Avanc Bags Outdoor Geaer
Q1.Is this the waterproof bag made in China?
A1: YES.
Q2.What does the IPX Rate mean of the waterproof bag?
A2.Please see below list .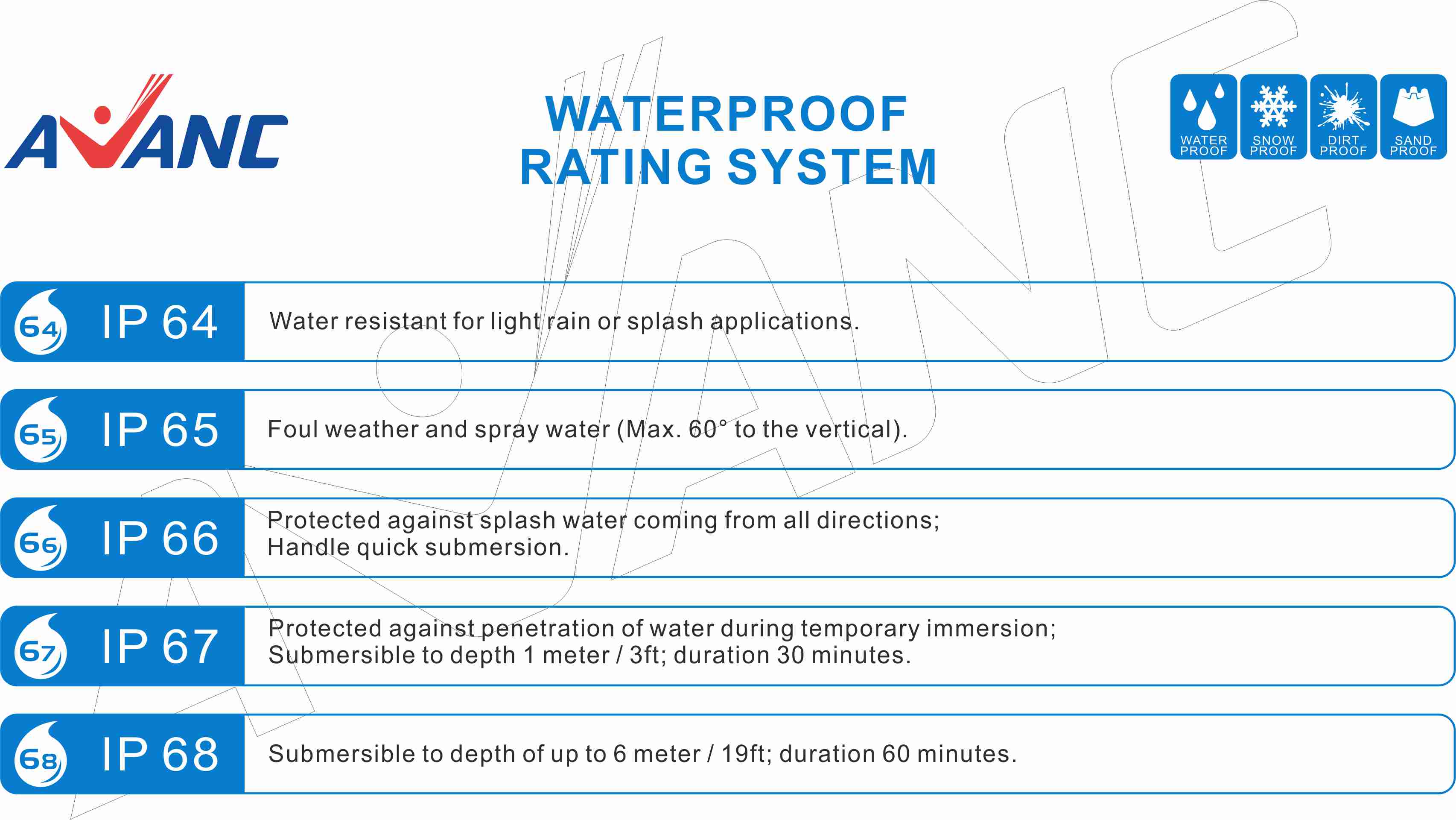 Q3.Can all products be used as cooler?
A3.No,only the design of softside cooler can be for special use.Other is heavy and strong enough for all kinds of activities,such as Kayaking,Boating,Canoeing,Fishing,Rafting,Swimming,Camping.